This is a video from Crunch, a SaaS (Software as a Service) company, who manages accounting for freelancers. They did an interview with the most successful freelancers in the UK about things they wished they had known when they first started out.
This might not apply to your preferred niche directly (most of them are designers, developers, marketers, etc) however the concept of working online and our relationships with the people around us are quite the same. We dont think it affects us directly but it really does.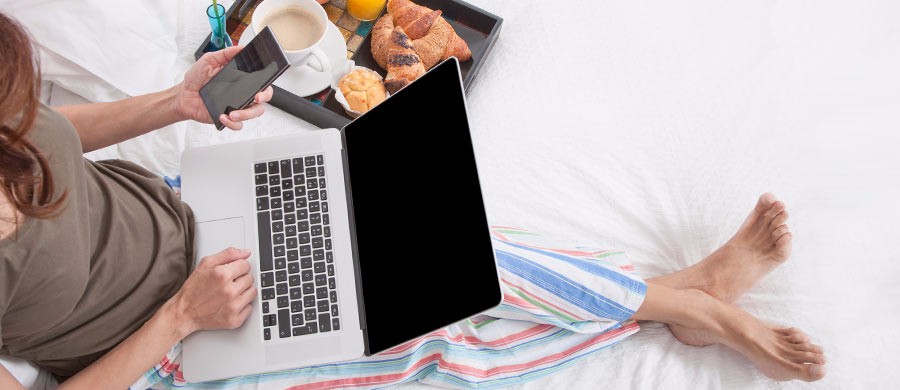 Here are 3 things to consider when you decide to start working online:
1. Your relationship with your family.
When I started working online my family thought I was crazy and just wasting my life away. Most of our parents were reared with traditional values, they think going to school and landing an office job, build your career, become a manager perhaps, be a successful doctor, or a lawyer or similar is the best course for their kids. I used to get comments like... "Why are you always at home, you should apply for a job" or "What exactly do you do anyways, why are you always at home?"
So its best for you to take this into consideration. Talk to them and explain, they are the people whom you'll be interacting the most especially if you still live with them. Their support is more important than you think, trust me on this.
2. Your relationship with your friends
Working for the BPO industry since I was 19, I have been a corporate slave for far too long. Therefore my circle of friends are naturally corporate slaves as well. Meeting up will be difficult because of different schedules, and you wont have the chance to meet each other at work or have lunches or dinners together like you used. You will need to make EXTRA effort to reach out to them because staying at home all the time can be bad for you as well. We're social beings and its healthier to keep your social life active. Make sure to carve out time for dinners and night outs... or even breakfast with friends.
3. Lastly and most importantly, your relationship with yourself
Whether you're in it for part time or full time, you need to consider...
Why work online?
What do I expect to get from this?
and most especially, how much time do I invest?
If you're still unclear, revisit and answer these questions now. If you half-ass your way in, you will never get good results. Just because you're working at home with your bed behind you or the TV right across or because you dont have to wake up at 6am to beat the morning rush, doesnt mean it's not hard work. It is just like any other job and needs to be taken seriously.
It's also a good practice to establish a routine that you can stick to. Routines are important and they give you a sense of accomplishment if you follow them everyday.
If you want to know how to kickstart your digital career and finally shift your work online take our FREE 7-day Online Training. It will give you the basics and walk you through the process step by step.
Freelancing 101: How to Start Working Online
Your step by step guide into shifting your career online.